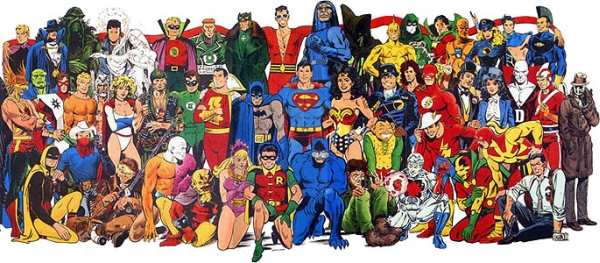 I think it's safe to say that Batman: Arkham Asylum changed the way people view the superhero game. In fact, WB Games Montreal studio head Martin Carrier said that exact thing in a recent interview with Canadian Business: "Batman: Arkham Asylum [has] really changed peoples' perceptions of the superhero game."
During the lengthy interview, Carrier revealed that his studio is hard at work on multiple games based on characters from the DC Comics universe:
None of your titles have been announced, but you're working on DC Comics games, right?

Carrier: We're definitely working closely with DC on different titles, yet to be announced. It's one of the reasons we talk to Geoff Johns and Jim Lee [the publisher's head honchos] on a regular basis.
Carrier also confirmed that, like Batman: Arkham Asylum, none of titles they're working on will be movie-to-game adaptations. However, with Man of Steel due to hit theaters in 2013, I'd bet a good chunk of Bruce Wayne's billions that a new Superman game is in the works at WB Games Montreal.