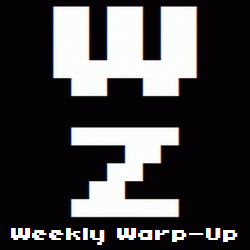 No, that's not a typo. Welcome to the Weekly Warp-Up, your weekly wrap-up of the biggest and the best articles posted at Warp Zoned this week…
Get Warp Zoned!
This week, the Warp Zoned staff shared a summary of the games they played in November, in the latest edition of Warpback, or What We Played in November 2011. Descriptive bunch, ain't we?
But Nintendo of Japan has decided to share something this week as well. Something even better than a "What We Played" list. Nintendo has announced they'll be bringing Xenoblade Chronicles to the US (exclusively through GameStop) in 2012. After all this time, a fan campaign to bring one of Nintendo's Japanese properties over to the US has finally worked! Next up, a renewed Mother 3/Earthbound 2 campaign! Who's with me?
Hit the jump for the rest of the Weekly Warp-Up.
The Week in Reviews…
The Week in New Games…
Amazing Paperboy Delivers…
It's a Secret to Everybody…
And Finally…
Did I mention Xenoblade Chronicles is coming to the US? What more can you ask for?