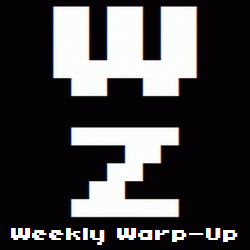 No, that's not a typo. Welcome to the Weekly Warp-Up, your weekly wrap-up of the biggest and the best articles posted at Warp Zoned this week…
Get Warp Zoned!
The Spike TV Video Game Awards were held in Los Angeles last night and, once again, the world premiere trailers have overshadowed the actual awards. That said, the Warp Zoned staff is totally on board with the selection of The Elder Scrolls V: Skyrim as Game of the Year. But just look at all the amazing stuff we have to look forward to in 2012 and beyond:
Ring-a-ding-ding, baby. We also explored the meaning of friendship (and video games) in Saving Benny: The Bromance of Fallout: New Vegas. How did you treat your best buddy in the Wasteland?
Hit the jump for the rest of the Weekly Warp-Up.
The Week in Reviews…
The Week in New Games…
Amazing Paperboy Delivers…
It's a Secret to Everybody…
And Finally…
The Independent Games Festival has partnered with Microsoft to offer the XBLA Prize in 2012.