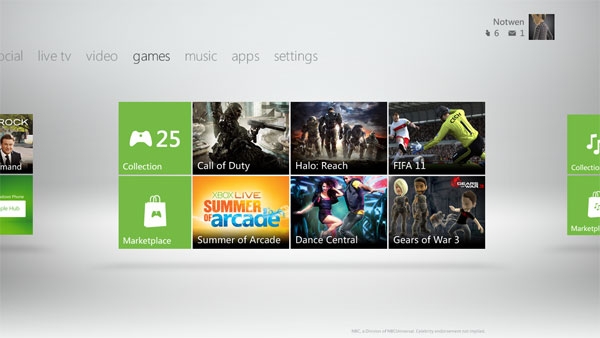 The latest Dashboard update for the Xbox 360 will go live tomorrow on Xbox Live. Marc Whitten, the Corporate Vice President of the Xbox Live division, has decided to commemorate the launch of the Windows 8-inspired design with a letter to the community:
Dear Xbox Live Members,

Today, we're launching a new Xbox 360 experience that connects you with your favorite entertainment and games like never before and makes finding and enjoying entertainment as simple as it should be.

It's a vision we shared at E3 and I'd like to thank you for all of your valuable feedback along this incredible ride and share a little more about what we have in store this holiday – from Beacons, cloud storage and Facebook sharing, to our latest entertainment offerings…
The entire letter can be found at Major Nelson's blog.