John Shirley – whose name you might remember from my scathing review of the BioShock novel – is at it again, this time with a novel entitled Borderlands: The Fallen. As you can guess, it's a novel based on Pandora in the world of Borderlands. It follows Roland, the Soldier, on a mission (see what I did there?) to find an alien ship. After spending several hundred pages with Shirley, I was wary to dive into yet another tepid tie-in. But in a surprising turn of events, the book actually turned out to be not as bad as I'd feared.
Author: John Shirley
Publisher: Gallery Books
Release Date: November 22, 2011
Borderlands: The Fallen starts out with a friend of Roland's coming to meet him on Pandora. The beginning of the novel is basically a straight description of the introduction of the game, riding into Pandora on the bus, from Kincaid driving to the song playing in the background. Where this lack of originality sometimes irked me in the BioShock novel, here it was actually really enjoyable. It almost seems like Shirley is far more familiar with the Borderlands setting – or that maybe it's just an easier one to write about than Rapture was.
The plot expands from there, bringing in the Finn family. Zac and his wife Marla and their son Cal are in orbit around Pandora. During the stopover, Zac decides that – based on some intel he received from a friend – he's going to pop down to Pandora and try to get some alien artifacts he can sell to ensure his family's financial stability in their new home. Things, naturally, go horribly wrong, and Zac, Marla, and Cal all ended up separated and stranded on Pandora.
Zac's friend, Rans Veritas – yes, that's really his name – told Zac that there was a crashed alien ship on Pandora, and that it was full of valuable artifacts. He explained to him that it wasn't a Guardian ship, and that it wasn't the Vault, either – that it was something entirely different that no one had seen before. But Rans couldn't get to it himself, so he enlisted Zac, and the two of them would share the money they made selling what they got to one of the big corporations.
Rans thinks it's a secret, but it turns out it's actually a pretty popular place on Pandora right now. There are a few other parties interested in the alien crash site as well, and as the Finn family gets caught up in it, so does Roland. Everyone's paths begin to cross as there's a mad dash for the crash site.
The plot was written well, jumping around from character to character as everyone struggled to find the same thing: the alien treasure. Shirley's descriptions of the monsters were spot on, and I enjoyed what he wrote about the human enemies as well. I was impressed by his creation and execution of an original idea set in a structured world, and I felt that he enriched the story of the video game with this tie-in. I would love to see more books in this vein, especially if he decided to center one around my personal favorite character from the series, the Siren.
Borderlands: The Fallen is a good video game tie-in novel, bringing the world of Borderlands back to life. After spending so many hours on Pandora, it was nice to go back for a few more, this time as a tourist. Fans of the series will very likely love this novel, and it will make everyone a little more excited about Borderlands 2. If you want to re-visit the place where you killed Skagzilla and defeated the Raak Hive, I recommend picking up this book.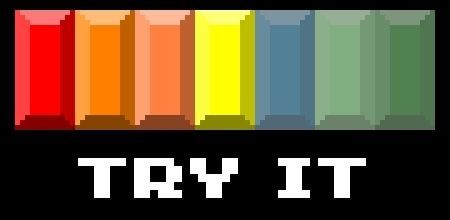 Review Disclosure: A review copy of Borderlands: The Fallen was provided by Gallery Books for the purposes of this review.