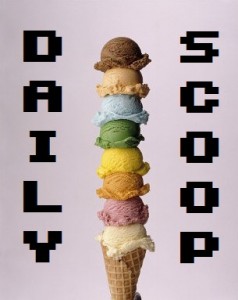 My favorite local board game store, Redcap's Corner, re-opens today! That means D&D encounters returns tonight with a vengeance. I'm excited to see all my friends again and get back into the campaign! A campaign in which we are a party of pixies. We're high-pitched and ready to wreck your day.
Lots of deals at Amazon following their ginormous Gold Box Event! The Deal of the Day in video games is the game of the year edition of Batman: Arkham Asylum. It's just $14.99 today for both the PS3 and Xbox 360 versions. They've also got three PC download sales. The first two are both by Sega – Total War: Shogun 2 and Sonic Generations, both for $14.99. The last one is EA's Battlefield: Bad Company 2 Vietnam expansion, and it's on sale from $14.99 to… $14.95? What a deal?
Amazon also has their new weekly deals up. They've got a deal for $50 Off the Xbox 360 250GB Holiday Value Bundle with Kinect, and $30 Off the Kinect Sensor with Kinect Adventures!. They've also got Modern Warfare 2 for $19.99 on PC, PS3, and Xbox 360, as well as $24.99 for Call of Duty: Black Ops Used from Warehouse Deals. That's a lot of deals!
Today's shirt is all about Metroid:
It's Shirt Punch's "In Super Troidicolor," and it's super awesome: