Daily Scoop: January 5, 2012 – Give me a snow day!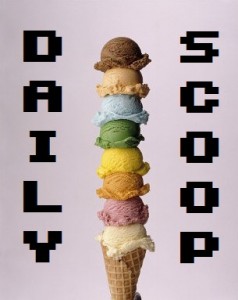 Well, it snowed here last night, but it was pretty pathetic. And I didn't get to do any of those things I mentioned yesterday, other than read more Dresden Files, because I was working on some reviews for you, my dedicated followers. The things I sacrifice…
Anyway, what deals do we have today? Over at Amazon, the Deal of the Day in video games is all about being active! You can save up to 33% on their "New Year, New You" sale, which includes Just Dance 3 for $29, Michael Jackson: The Experience for $29.99, and… the Little Big Planet 2 Special Edition Move Bundle for $99.99? Sure, Amazon! Ok! Sackboy definitely makes me, um, sweat.
I've got two video game-themed t-shirts for you today:
Tee Fury has "Froggy's Lament," an awesome Frogger shirt: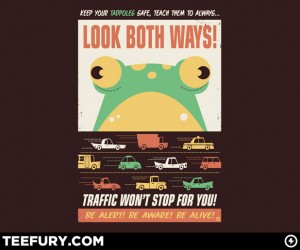 And The Yetee's "Serious Time" has some characters you'll recognize: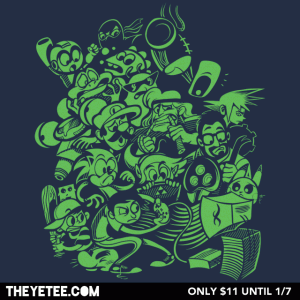 That room looks as crowded as mine…
It's Dangerous To Go Alone! Read This.
A Commenter Is You!
Related Stories From ZergNet.com