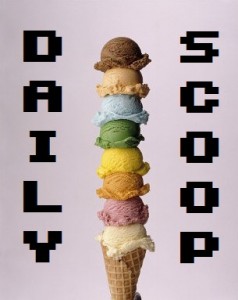 It's Friday, and I couldn't be more grateful! What games are you looking forward to playing this weekend? I'm going to try to play more Assassin's Creed or Final Fantasy XIII tonight, and then it's Dungeons & Dragons the rest of the weekend for me, maybe with a smattering of Blood Bowl… oh, who am I kidding? I'll probably watch episodes of "Avatar: The Last Airbender" and read comics in my underwear.
Not much going on today with deals. Amazon's having a sale on Disney games, including Lego Pirates of the Caribbean. Now you can get it on every platform imaginable!
Two more gaming t-shirts today, woohoo!
Tee Fury's "Invaders Must Die" is pretty badass: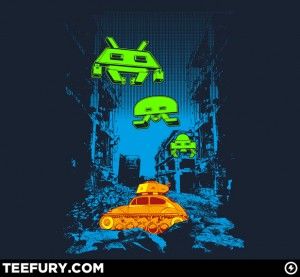 And over at Ript Apparel, "Hero of Time" is yet another Legend of Zelda parody, this time mashed up with Back to the Future: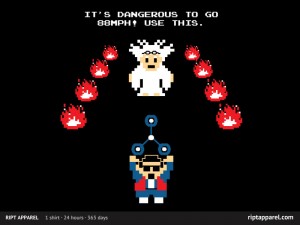 Think I'll pass on these…