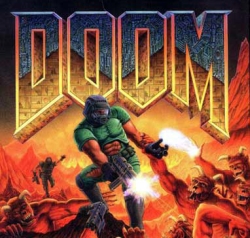 Back when Bethesda completed their purchase of id Software, the developer's most famous game, Doom, was pulled from the Xbox Live Arcade. No reason was ever given for the delisting, but it more than likely had something to do with the title originally being published by Activision.
But all that's in the past as the greatest FPS of all-time (for those not paying attention, I mean Doom) is once again available to download from the XBLA.
Doom is available to download for a supercheap (and totally worth it) 400 Microsoft Points ($5).