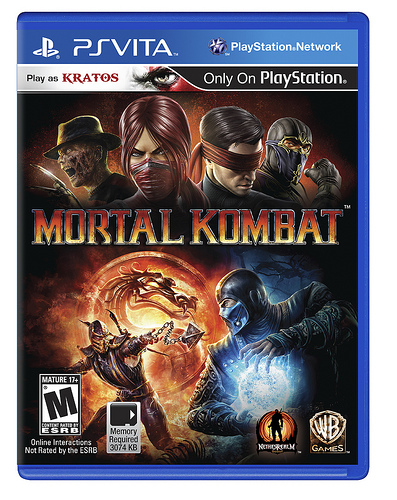 Sid Shuman over at the at the PlayStation Blog recently sat down with Ed Boon to get some information about Mortal Kombat coming to the Vita. The game's got everything from the PS3 version (including Kratos and all downloadable content), plus even more content tailored specifically for the Vita's unique capabilities.
He wasn't allowed to discuss how they used the accelerometer or the Sixaxis, but Boon goes into detail about how the touchscreen is utilized: "In terms of gameplay, we've always wanted MK to be as accessible as possible. For example, you can touch your X-Ray Meter to execute an X-Ray Attack. For fatalities, you can 'slash' the screen with the appropriate inputs — say, away, away, up — to execute the fatality. It makes some of the more difficult fatalities easier and it's fun to slash at your screen to fire off a fatality. I was surprised by how engaging it is."
As for the new Challenge Tower, Boon said "there are challenges that are unique to PS Vita's capabilities. Over the years we've had Test Your Might, Test Your Luck, Test Your Sight… well, we've added two completely new ones for PS Vita. We'll be revealing those soon, and they will take advantage of the accelerometer and other features."
What blew me away the most about the interview was that the Vita version will be running at the same framerate as the PS3 version – 60 frames per second. Talk about smooth!