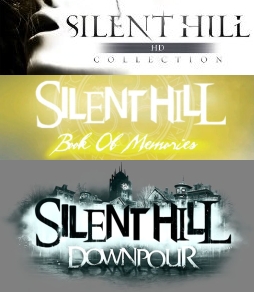 With three Silent Hill games on the schedule (one for each month), Konami had previously planned to keep gamers in the state of perpetual panic throughout the new year. But several delays have now condensed a season of scares into one monstrous month.
Silent Hill HD Collection will bow first on March 6. The PS3 and Xbox 360 package will collect Silent Hill 2 (considered by many to be the best game in the series) and Silent Hill 3 into a single package. The compilation will include new vocal performances and updated high definition graphics.
Silent Hill: Downpour, also in the works for the PS3 and Xbox 360, will follow the HD Collection into stores a week later on March 13. Developed by Vatra Games (their first in the Silent Hill series), Downpour is a twist on The Fugitive formula as convicted felon Murphy Pendleton escapes a prison bus crash outside a familiarly foggy burg.
Finally, the series will make its debut on Sony's new Vita handheld on March 27 with Silent Hill: Book of Memories. Book of Memories introduces time travel to the Silent Hill universe and also includes another first, a multiplayer mode.