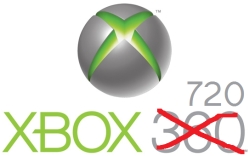 Can it be? Are we actually about to report on some honest-to-god Xbox 720 news that came straight from a Microsoft representative. Why yes, we are.
Cedrick Delmas, Marketing Director of Microsoft France, recently sat down for an interview with French site Le Point (helpfully translated by Google Translate). He candidly discussed the future of the Xbox platform and confirmed that the Xbox 720 won't be released in 2012:
We are in an industry where it talks a lot, it likes to tell stories. I am not convinced that things are happening this year. The cycle of the Xbox 360 is by no means complete. […] After that, it will happen at E3, it is still premature. What is certain is that there will be nothing new in 2012.
While it's possible that Delmas isn't privy to Microsoft's secret plan to launch the Xbox 720 in 2012, I'd say it's much more likely the Wii U will be the only next-generation system on display at this year's E3 Expo.