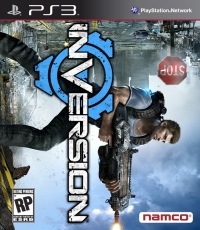 Namco Bandai has some bad news for everyone who wanted to flip their game room upside down in two weeks. The publisher has told Joystiq that Inversion will miss its scheduled February 7 release date:
"The launch of Inversion has been moved to early 2012, and more details will follow in an upcoming announcement. This additional development time will allow the team to polish several key aspects of the game ensuring Inversion is of the highest quality."
Inversion's new release window means that the PS3 and Xbox 360 game should be available by the end of March. And if it's not, we'll flip!