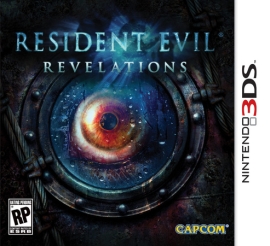 While Resident Evil Revelations, and the Circle Pad Pro accessory, are still a few weeks away, gamers will be able to give it a try starting today thanks to the new 3DS demo program!
But don't let me make you think a demo is the biggest addition to the various Nintendo download services today. The Big N has also added one of my favorite Game Boy games, Lock N Chase, to the 3DS eShop. Lock N Chase may be a Pac-Man clone that replaces the generic maze with a bank and dots with cold, hard cash, but it is also ridiculously fun.
Here's what else you'll be able to buy from the Nintendo Download today:
Stonekeep: Bones of the Ancestors (WiiWare) – The legend of Stonekeep requires a new hero: you. Explore creepy dungeons, defeat monsters and take their loot in this fantasy RPG.
Anne's Doll Studio: Gothic Collection (DSiWare) – Dress up a stylish doll by choosing from a wide range of Gothic-style dresses and accessories.
Gaia's Moon (DSiWare) – Something strange is causing changes to the balance of energy in Gaia. Use your skills to discover who's behind these changes and return harmony to the Gaia system.