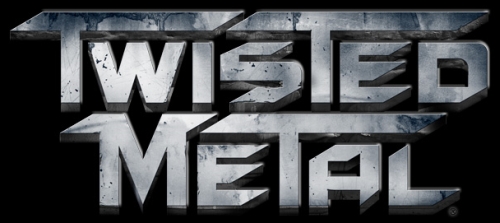 It's demo day on the PlayStation Network as a multiplayer demo for David Jaffe's Twisted Metal reboot and a co-op demo for Starbreeze's Syndicate reboot are now available on the PlayStation Store.
In addition to these gaming appetizers, Sony will be adding six new games to the store as a main course. Most of them are reheated leftovers (Madden NFL 12, the Kane & Lynch games), but there's definitely a full spread of genres available.
Hit the jump for more details on all of this week's releases and hit up the PlayStation Blog for a complete look at this week's new game add-ons.
PSN Games
Puddle ($9.99)
In this one of a kind game experience, guide puddles of fluid (a cup of water, a drop of dew, molten lava, and others) through a variety of beautifully designed environments (the human body, a garden, a foundry, and more).
PS3 Full Games
Madden NFL 12 ($29.99)
Madden NFL 12 continues the rich tradition of the storied franchise by bringing fans closer to the NFL than ever before. Featuring all 32 teams, stadiums, and your favorite players in the league, Madden NFL 12 is True to the Game.
Kane & Lynch: Dead Men ($14.99)
Kane & Lynch: Dead Men follows the violent and chaotic journey of two men – a flawed mercenary and a medicated psychopath and their brutal attitude towards right and wrong. This volatile partnership combined with innovative technologies allow for an unparalleled gaming experience.
Kane & Lynch 2: Dog Days ($19.99)
What would you not do for love? For acceptance? When would you give-up? For Kane & Lynch, there is no limit.
Mini Ninjas ($19.99)
Join Hiro, the smallest hero on the biggest adventure, as he embarks on an epic and electrifying quest to restore harmony to a world on the brink of chaos. Use your skills and mighty Ninja training to battle a magical army of evil Samurai.
PSP Games
Naruto Shippuden: Ultimate Ninja Impact ($39.99)
Naruto Shippuden: Ultimate Ninja Impact revolutionizes the Ultimate Ninja series with the all new Rush Battle System. With this new battle system, players are challenged to trust their instincts as they face off against hordes of enemies in 1 Vs. 100 battles! Players will also be treated to a variety of giant boss battles to test their tactical prowess. Also experience the Naruto Shippuden storyline from Naruto and Sasuke's point of view.