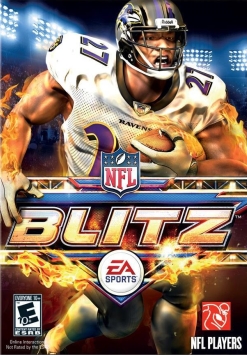 Just in time for the NFL playoffs comes the rebirth of NFL Blitz! The arcade football franchise returns today as a PlayStation Network download, priced at $14.99.
Also available today is TNT Racers ($9.99), a racing game (surprising, I know); and Darksiders, the 2010 apocalyptic action-adventure starring War, one of the Four Horsemen of the Apocalypse.
If you're a PlayStation Plus subscriber, the calendar changeover brings with it a new batch of free downloads. They include Back to the Future: The Game (The Full Series), Sword & Soldiers, and the PSone Classics Syphon Filter, Syphon Filter 2, and Syphon Filter 3.
Finally, a complete list of all of this week's new game add-ons can be found at the PlayStation Blog.