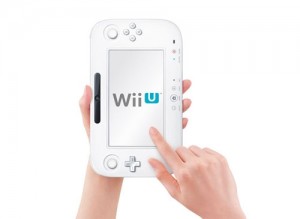 I think you can file this rumor under "painfully obvious," but Forget the Box is reporting that the Wii U's tablet controller will do more than play Wii U games. Gamers will also be able to use it as an e-reader for books, magazines, newspapers, comics, and strategy guides. While the report cites an unnamed friend at a New Year's party, it sounds too plausible not to be true. After all, we already know Nintendo plans to offer iPad-like apps that can be played independently of the Wii U system.
Forget the Box's source also revealed this service will migrate to the 3DS when it's ready for primetime.
In going toe-to-toe with Barnes & Noble's Nook, Apple's iBooks, and Amazon's Kindle, the Wii U tablet will use Nintendo nostalgia as its trump card. Besides a standard array of books, magazines, and newspapers, Nintendo will offer back issues of Nintendo Power, classic NES/SNES/N64-era instruction booklets, and the ridiculously awesome Player's Guides they published back in the 90s.
Again, while Nintendo hasn't officially announced e-reader capabilities for the Wii U tablet controller, this just sounds right. But we'll have to wait until this year's E3 Expo to find out for sure.