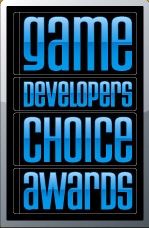 The Game Developers Conference has handed out nominations for their 12th annual Game Developers Choice Awards and, prepare to be shocked, The Elder Scrolls V: Skyrim, Bastion, and Portal 2 each scored five nominations apiece.
Wait a minute, that's not shocking at all! Those three games have been sweeping every Game of the Year contest of 2011.
Skyrim and Portal 2 will be joined by Batman: Arkham City, Dark Souls, and Deus Ex: Human Revolution in the coveted GDCA Game of the Year category. Bastion will battle it out against From Dust, Frozen Synapse, Outland, and Stacking for the honor of Best Downloadable Game.
Skyrim, Bastion, and Portal 2 will fight it out in many of the same categories throughout the rest of the awards show. Skyrim and Portal 2 were both nominated for Best Game Design while Portal 2 and Bastion will go head-to-head for Best Narrative and the Innovation award. Meanwhile, all three games were nominated for Best Audio.
Bastion developer Supergiant Games is also up for Best Debut.
The Game Developers Choice Awards will be given out on March 7. You can check out the complete list of nominees after the break.
Game of the Year
Batman: Arkham City (Rocksteady Studios)
Dark Souls (From Software)
Deus Ex: Human Revolution (Eidos Montreal)
The Elder Scrolls V: Skyrim (Bethesda Game Studios)
Portal 2 (Valve)
Best Audio
Bastion (Supergiant Games)
Dead Space 2 (Visceral Games)
The Elder Scrolls V: Skyrim (Bethesda Game Studios)
LittleBigPlanet 2 (Media Molecule)
Portal 2 (Valve)
Best Debut
BioWare Austin (Star Wars: The Old Republic)
Eidos Montreal (Deus Ex: Human Revolution)
Re-Logic (Terraria)
Supergiant Games (Bastion)
Team Bondi (L.A. Noire)
Best Downloadable Game
Bastion (Supergiant Games)
From Dust (Ubisoft Montpellier)
Frozen Synapse (Mode 7)
Outland (Housemarque)
Stacking (Double Fine)
Best Game Design
Batman: Arkham City (Rocksteady Studios)
Dark Souls (From Software)
The Elder Scrolls V: Skyrim (Bethesda Game Studios)
The Legend of Zelda: Skyward Sword (Nintendo)
Portal 2 (Valve)
Best Handheld/Mobile Game
Infinity Blade II (Chair Entertainment)
Jetpack Joyride (Halfbrick)
Superbrothers: Sword & Sworcery EP (Capy Games/Superbrothers)
Super Mario 3D Land (Nintendo)
Tiny Tower (NimbleBit)
Best Narrative
Bastion (Supergiant Games)
Portal 2 (Valve)
Saints Row: The Third (Volition)
Uncharted 3: Drake's Deception (Naughty Dog)
The Witcher 2 (CD Projekt RED)
Best Technology
Battlefield 3 (DICE)
Crysis 2 (Crytek Frankfurt/UK)
The Elder Scrolls V: Skyrim (Bethesda Game Studios)
L.A. Noire (Team Bondi)
Uncharted 3: Drake's Deception (Naughty Dog)
Best Visual Arts
Battlefield 3 (DICE)
El Shaddai: Ascension of the Metatron (Ignition Japan)
The Elder Scrolls V: Skyrim (Bethesda Game Studios)
Rayman Origins (Ubisoft Montpellier)
Uncharted 3: Drake's Deception (Naughty Dog)
Innovation
Skylanders: Spyro's Adventure (Toys For Bob)
Portal 2 (Valve)
Bastion (Supergiant Games)
Johann Sebastian Joust (Die Gute Fabrik)
L.A. Noire (Team Bondi)