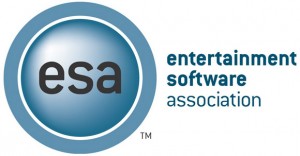 Remember that time the Governator tried to put unjust regulations on the video game industry? No? Well, you should.
In 2005's Brown v. Entertainment Merchants Association/Entertainment Software Association, then-Governor Schwarzenegger and State Senator Leland Yee (D-San Francisco) tried to turn the regulation of video games into a government affair. The Supreme Court ruled against it last June, arguing that "California's effort to regulate violent video games is the latest episode in a long series of failed attempts to censor violent entertainment for minors… Even where the protection of children is the object, the constitutional limits on governmental action apply."
The ESA was reimbursed $950,000 for legal fees, and plans to donate some of that money to create "after-school educational programs for underserved communities in Oakland and Sacramento," according to their website.
"ESA's new charitable education initiative, which will launch in the Spring of 2012, will harness young peoples' natural passion for playing and making video games and connect them to the development of critical 21st Century job skills," it reads. Considering what a colossal role the video game industry plays in California's economy, this seems like a practical – not to mention righteous – move. Well played, ESA.