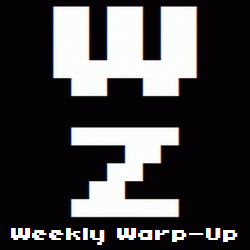 No, that's not a typo. Welcome to the Weekly Warp-Up, your weekly wrap-up of the biggest and the best articles posted at Warp Zoned this week…
It's another slow week for new releases, but that just gives us plenty of time to focus on what's right around the corner. For example, Final Fantasy XIII-2 will be available for the PS3 and Xbox 360 in just nine days. So we thought it was the perfect time to perform a Hands-On Preview to prepare for our return to Gran Pulse. We understand that a lot of people don't want to make a return trip after the last time, but trust us, it's worth a shot.
Hit the jump to read the rest of the Weekly Warp-Up and all the latest news about 2012's next batch of games, like the recently announced Resident Evil 6.
The Week in Reviews…
The Week in New Games…
Amazing Paperboy Delivers…
It's a Secret to Everybody…
And Finally…
Penny Arcade is getting into the video game news business by hiring Ars Technica's Ben Kuchara.