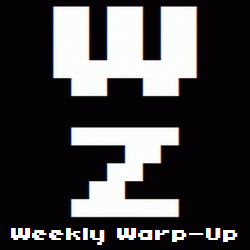 No, that's not a typo. Welcome to the Weekly Warp-Up, your weekly wrap-up of the biggest and the best articles posted at Warp Zoned this week…
Warp Zoned launched exactly one year ago today! So thanks to our readers for sticking with us through those early growing pains and our talented staff of writers for turning out some good articles. And thanks to all the game developers out there for giving us something to write about. I know everybody says this, but this year is going to be even better, so we hope to see all of you again in 2012.
To close out our first year, we used this week to hand out the 2011 Golden Pixel Awards. Did your favorite game win? There's only one way to find out.
And if you want to get a jump on 2012, be sure to check out The Official Mega-Super-Awesome Video Game Release Calendar for 2012.
Hit the jump for the rest of the Weekly Warp-Up.
The Week in New Games…
Amazing Paperboy Delivers…
And Finally…
Where were you when the customer service firm for the Avenger Controller went crazy? My guess is you were laughing your ass off.