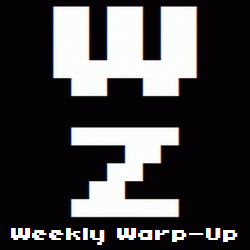 No, that's not a typo. Welcome to the Weekly Warp-Up, your weekly wrap-up of the biggest and the best articles posted at Warp Zoned this week…
February is right around the corner, but before we look ahead to the next four weeks with our monthly "Games of…" article, we went hands-on with two of February's most anticipated titles:
Kingdoms of Amalur: Reckoning, an RPG with the development know-how of Ken Rolston (the lead designer of Morrowind and Oblivion), the lore of fantasy writer R.A. Salvatore, the art of Todd McFarlane (creator of Spawn), and the financial backing of former pitching ace (and current WoW addict) Curt Schilling.
…and…
Resident Evil Revelations, Capcom's next entry in their zombie-filled saga. This time… they're on a boat!
Hit the jump to read the rest of the Weekly Warp-Up, where we highlight the biggest game news of the week and a trio of tremendously awesome trailers.
The Week in Reviews…
The Week in New Games…
Amazing Paperboy Delivers…
It's a Secret to Everybody…
And Finally…
Netflix has put the kibosh on their game rentals-by-mail plan. Rest easy GameFly, looks like you're still the only game in town for a little bit longer.