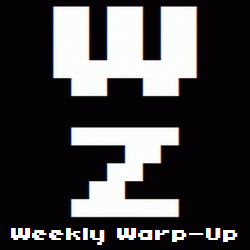 No, that's not a typo. Welcome to the Weekly Warp-Up, your weekly wrap-up of the biggest and the best articles posted at Warp Zoned this week…
The game industry has been the victim of a slow start in 2012, but that will end shortly as we begin a look at some of this year's big new titles. That look includes a Hands-On Preview of Asura's Wrath, Capcom's God of War/Shadow of the Colossus mash-up that'll be available this February.
For more games of 2012 (and a few from 2011), hit the jump to read the rest of the Weekly Warp-Up.
The Week in Reviews…
The Week in New Games…
Amazing Paperboy Delivers…
It's a Secret to Everybody…
And Finally…
The nominees for the 2012 Writers Guild Award for Outstanding Videogame Writing have been announced! Congrats to the writings team behind Mortal Kombat, Uncharted 3, Assassin's Creed: Revelations, Brink, and Batman: Arkham City.