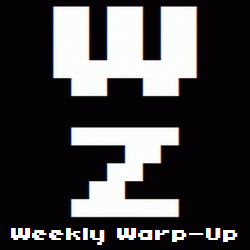 No, that's not a typo. Welcome to the Weekly Warp-Up, your weekly wrap-up of the biggest and the best articles posted at Warp Zoned this week…
It's beginning to look a lot like Winter… except, not really. Winter is nowhere to be seen in my corner of the good old US of A and I bet it's pretty warm where you live too. Take that, Game of Thrones!
But I'm sure it's January and I'm sure I'm sure because the latest edition of Warpback, What We Played in December 2011, was published this week as well as our look ahead at The Games of January 2012.
Of course, you can also tell it's January by all the next-gen console rumors that have begun to circulate. You can read up on all the juicy PS4, Xbox 720, and Wii U rumors after the break… along with the rest of the Weekly Warp-Up.
The Week in Reviews…
The Week in New Games…
Amazing Paperboy Delivers…
It's a Secret to Everybody…
And Finally…
Eiji Aonuma has revealed that the timeline found in Hyrule Historia is just a best guess as the gameplay of every Zelda game comes first. Take that Internet!