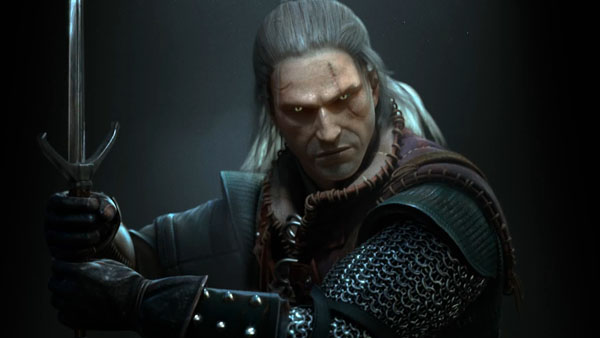 CD Projekt RED has announced they're bringing their popular PC RPG, The Witcher 2: Assassins of Kings, to the Xbox 360 on April 17. Two retail versions will be released, including the standard edition (which is actually called the Enhanced Edition) and a special edition known as the Dark Edition. The Enhanced Edition will contain all of the PC version's currently released downloadable content, as well as Enhanced Edition-exclusive features such as new quests and locations as well as "the introduction of major new NPCs who intensify the struggle for power in the Northern Kingdoms." All of the Enhanced Edition features will be available for free to those who already own the PC version.
The Dark Edition will include the entirety of the Enhanced Edition as well as all the special edition trappings including a soundtrack CD, an artbook, a Quest Handbook, and a Witcher medallion.
The head of CD Projekt RED studio, Adam Badowski, said, "The Xbox 360 version is a complete adaptation of the game to the new platform, we've rewritten the code so it feels native to the console. This latest version of The Witcher 2 has been expanded in many ways, and some experts believe it to be one of the best-looking games ever to make it to consoles."
There will also be a brand new CGI introduction to the game, directed by Tomasz Baginski, a BAFTA winner and Oscar nominee. Additionally, the Xbox 360 version will also have lots of new cinematics. I wonder how it will compare to the PC version?