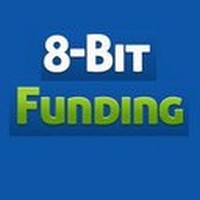 8-Bit Funding, a crowd-funding website launched in 2011 and targeted towards game focused projects, was recently acquired by the management team behind Indie Game Magazine in an effort to resurrect the site and create awareness and excitement among gamers and developers. 8-Bit Funding brings with it the support of DIY Gamer, an indie game website that will be used to promote the best game campaigns. Campaigns will also be featured on IGM.
8-Bit Funding is targeted towards gamers, and focuses primarily on alpha and beta game funding, but is also open to to non-video gaming related independent projects like board games, card games, and pen-and-paper role-playing games. 8-Bit is an international website, and allows developers from all over the world to start a campaign, so get cracking!
For more information, visit the 8-Bit Funding website.