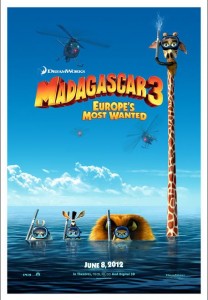 D3 Publisher and Dreamworks Animation SKG have announced a publishing agreement for games based on Dreamworks' next three feature films. The three films are Madagascar 3: Europe's Most Wanted, Rise of the Guardians, and The Croods.
D3 and Dreamworks are excited about the publishing agreement. Chris Hewish, head of global interactive for DreamWorks Animation, said, "D3 Publisher has a wealth of experience in both the creative development and marketing of family friendly licensed games. This, along with their proven track record, makes them an ideal interactive partner for our next three films."
Bill Anker, vice president of business development and licensing, at D3, said, "The upcoming video games based on the DreamWorks Animation films truly fit our commitment to making fun games that are enjoyable and accessible for the whole family across many platforms and handhelds. We look forward to working closely with the DreamWorks Animation team to deliver an authentic and compelling gameplay experience that will take the adventures in exciting new directions inspired by the films."
Madagascar 3: The Video Game will be out in June along with the film. The game based on Rise of the Guardians will be out this holiday season, while The Croods game and movie are scheduled for release in spring 2013.