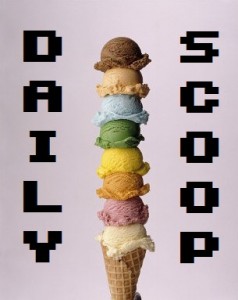 Welcome to America, PlayStation Vita! Those of you lucky/rich/insane enough to shell out $350 for the early edition of the Vita are probably at home right now, drooling on their expensive technology. Am I jealous? I certainly am. Do I really wish I'd already done my tax return? I sure do. Will I do it faster because of this? We'll have to see.
Today's Deal of the Day in video games over at Amazon is Battlefield 3 for the PlayStation 3 and Xbox 360. It's just $39.99 for today only. This is your chance to get the latest in this awesome franchise for 33% off!
Not one, but two great gaming shirts today. Behold!
Today's shirt.w00t is called "Hey! Listen!" and makes me twitch: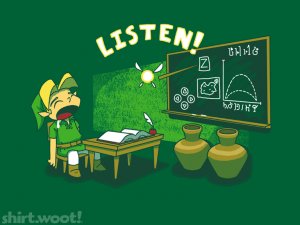 And over at Shirt Punch, they've got "Shut Up And Eat," an awesome tribute to Twisted Metal: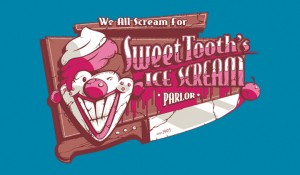 Must… resist… t-shirts…