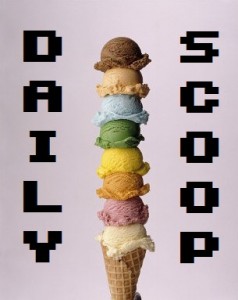 It's Thursday! But I'm off tomorrow (can anyone say The Secret World of Arrietty?) so today is really my Friday. Hooray! I plan on baking, playing more Final Fantasy XIII-2, baking, knitting, baking, doing some laundry, baking, and reading. Oh, and did I mention I'll be baking? Baking!
Not really all that much in the way of deals today, I'm afraid. The Deal of the Day in video games over at Amazon is the PC download of Trendy Entertainment's Dungeon Defenders for $2.99 marked down from $14.99. Um, scoop it up, I guess? If you're into that?
Fortunately, there are plenty of video game shirts today to make up for it! I've got a record-breaking four shirts for you today!
First up is "Great BURGER Any TIME" over at Tee Fury: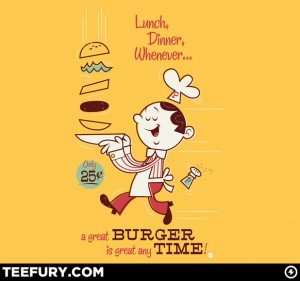 The next one is Shirt Punch's "Bow Down" featuring everyone's favorite villain:
Third one is "Army of Dorkness" over at The Yetee: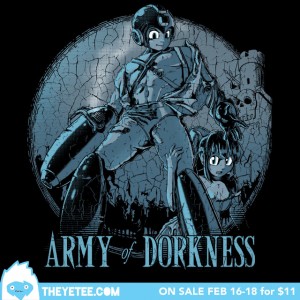 And finally Nowhere Bad's "Raging Hand" rounds out this great list: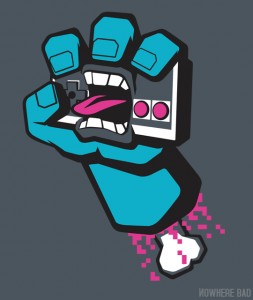 Consider your closet restocked.