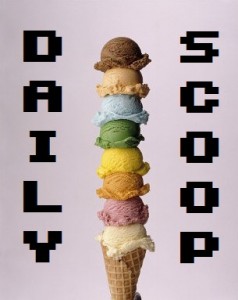 Well, as I promised, I've been baking and baking and baking today, interspersed with some reading (Walking Dead is so good), gaming (I heart Final Fantasy XIII-2), and writing. Oh yeah, and some grocery shopping. Exciting, amirite?
There's a couple of digital deals over at Amazon as their Deal of the Day in video games. They've got Call of Duty: Modern Warfare 2 for $4.99, Mass Effect for $4.99, Mass Effect 2 for $4.99, and Mass Effect 2 – Digital Deluxe Edition for $7.49. This is an excellent time to get into the Mass Effect games, seeing as Mass Effect 3 is just around the corner!
No shirts today, folks. Yesterday's four shirts probably jinxed us for life.