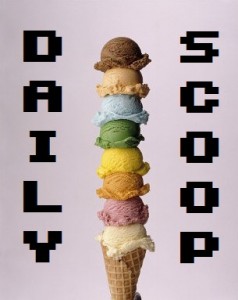 Well, I can't really say it's a Borderlands 2 edition, per se, but I can confirm that I have watched the trailer three times already, and that I can't wait until September 18 gets here. I mean seriously – have you seen it? My jaw is still on the floor.
Anyway, let's see what's going on in the sale world today! Amazon's Deal of the Day in video games day is EA Sports' Tiger Woods PGA Tour 11 for $14.99 on the Xbox 360. This is half off the original price, so scoop it up!
And don't forget about the big used sale going on at GameFly! Is that holiday money burning a hole in your pocket? I know the best way to spend it…
We've got not one, but two game-related shirts for you today! One is Mario Kart themed and the other has to do with everyone's favorite NES cheat code.
The first one, "Full Metal Shell," is over at Ript Apparel: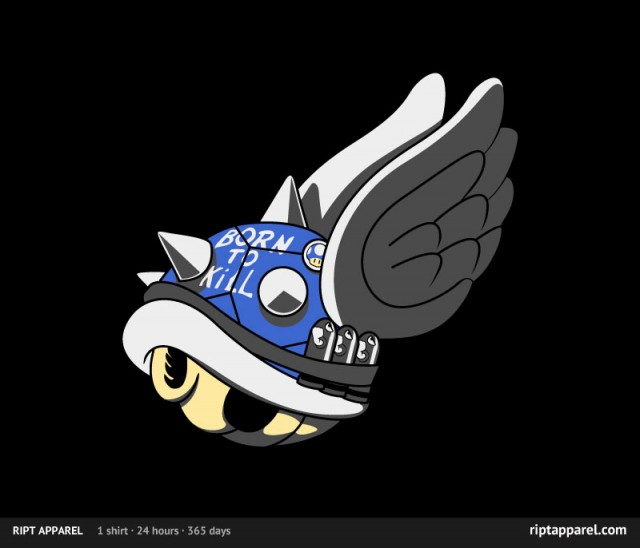 It's pretty badass. The second, from The Yetee, is simple called "The Code:"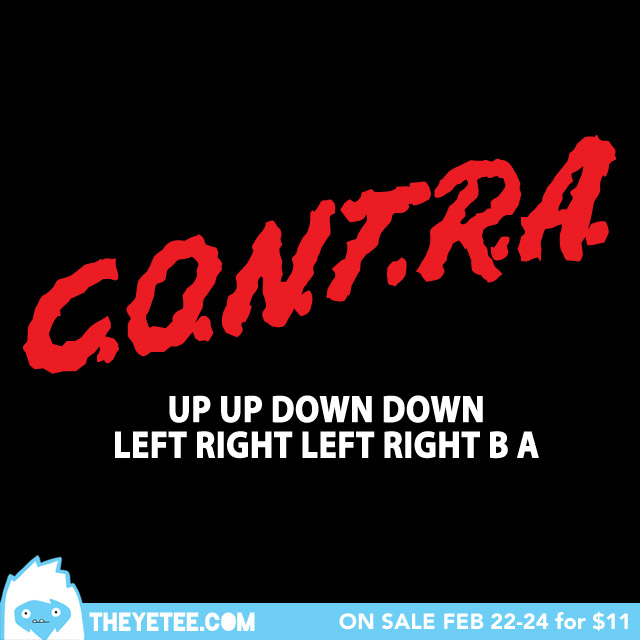 The artist, Drew Wise, thinks that C.O.N.T.R.A. stands for "Cheating Obviously Negates The Real Accomplishment." Ha! Clever!