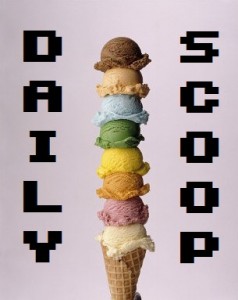 If you're anything like me, you've watched that awesome Borderlands 2 trailer half a dozen times already, wishing you knew whose song was playing in the background. Well, good news: my amazing boyfriend gave me the answer! The artist is Nero and the song is called "Doomsday." I mean, I know a lot of people are loving or hating on dubstep right now, but I'm really digging this song. And that title is pretty fitting for the trailer…
What are the big deals today? Well, to start, Amazon's Deal of the Day in video games is Atlus' The King of Fighters XIII. It's on sale for $39.99 on both the PlayStation 3 and the Xbox 360. Amazon's also got a lot of other deals going on right now as well, all of them PC downloads:
Just one gaming shirt today, and I think it's going to make a lot of people happy…
It's Tee Fury's "In the Land of Hyrule," and it's a mashup of Zelda and Adventure Time: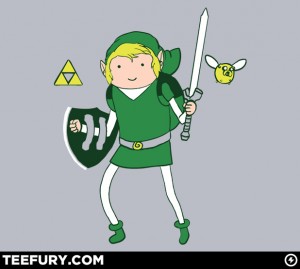 Too cute!