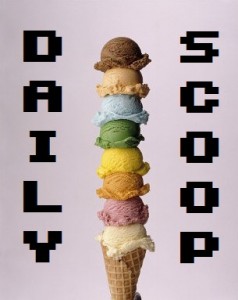 Wow! This weekend was full of lots of fun gaming – of every kind. I played some Silent Hill and Chrono Trigger, some 4e Dungeons & Dragons, and topped it all off with some Pandemic. A little something for every kind of gamer in me…
Amazon's got about a billion deals going on today. First, their Deal of the Day is a lightning deal, and it says: "The limited edition bundle of this popular strategy RPG is a true collector's item for the Sony PS3!" I'm hoping it's a deal on the Final Fantasy XIII-2, but I'm not going to hold my breath. It'll go off at 5 PM EST.
Amazon's also got Aksys' Fate/Extra LE for $29.99 on the PSP, as well as the following PC downloads by Kalypso Media:
Dungeons for $7.49
Dungeons: Map Pack – DLC for $0.75
Dungeons – Into the Dark – DLC Pack 1 for $0.99
Dungeons: The Dark Lord for $7.49
Tropico Trilogy for $7.99
Airline Tycoon 2 for $11.99
Disciples III – Resurrection for $7.49
On top of that, they've also got all new weekly deals going on as well. They've got special deals on Cabela's games; a buy one, get one deal on select Sims 3 games; and 25% off Ace Combat: Assault Horizon. They're also offering a deal on select Disney games – if you buy buy Lego Pirates of the Caribbean, you get 50% off a Disney game on that list. And don't forget there's still a deal going for $50 off the Xbox 360 250GB Holiday Value Bundle with Kinect, and if you're still behind on your Call of Duty games, you can get the Xbox 360 version of Call of Duty: Black Ops for $14.99 used in the warehouse.
No video game shirts today, but it's ladies-only week on TeeFury (they're calling it "She-Fury!") and today's shirt is pretty awesome: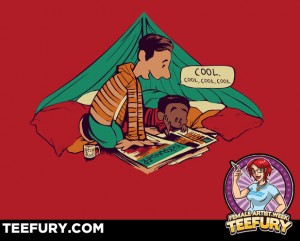 A Calvin and Hobbes/Community mashup? Sure to be a winner!