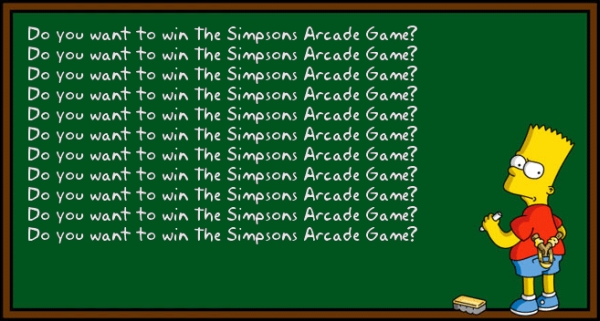 UPDATE: Thanks to everyone who entered. We've picked our winners. If it was you, congrats! If it wasn't, we'll have another contest soon.
Are you an underachiever and proud of it? Then pay close attention to the following giveaway.
We have TWO Xbox Live Arcade download codes for The Simpsons Arcade Game. All you have to do to enter is write "Parents Brains" on a 3×5 card and mail it to…
Wait, wait, wait. That's not right. All you have to do to enter is visit our Facebook page and comment on this status update. The winners will be chosen on Friday, February 10 at noon. Good luck and remember to try the three-eyed fish, it has a taste that can't be beat!