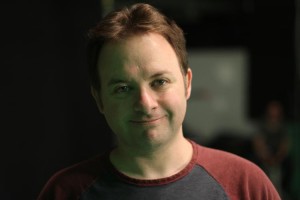 David Jaffe was recently interviewed by Game Informer about his decision to leave Eat Sleep Play, as well as what was in the future – for both him and Twisted Metal.
First off, fans will be disappointed to know that there won't be a sequel or any DLC for Twisted Metal. "Right now there are no plans," Jaffe said. "I always thought it was going to be a great game. But we weren't nursing these illusions that we were making Call of Duty in terms of sales. If it's a big enough hit I'm sure Sony won't let it wither on the vine. But right now there are no plans at all."
So what's in Jaffe's future? Well, I'm happy to report that Jaffe said "Scott [Campbell, one of Eat Sleep Play's co-founders,] has been itching to get into iPhone and Android games for a while. I love those kinds of games, but the article that ran in Salt Lake misrepresented me by saying I wanted to do casual games. I love those games, and one day I may want to make them, but I'm very interested in the browser space as well as the next-gen space."
I was ecstatic to read that – though the whole "browser space" comment worries me. Jaffe is too brilliant to leave console game development. But he gave me hope by adding "There hasn't been a game in the browser space in my opinion that speaks to players and gamers that I usually make games for." Hey! I'm one of those gamers! I think I'd still prefer a new Jaffe console game, though.
Twisted Metal will be out February 14.