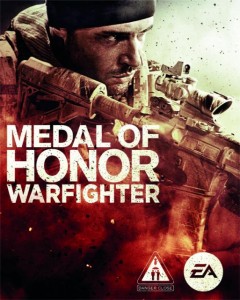 Rumor was that the sequel to 2010's Medal of Honor would be revealed at the Game Developers Conference. Today, Medal of Honor: Warfighter was announced as Official Xbox Magazine's April cover.
According to Game Informer, the game – both campaign and multiplayer – will be developed by Danger Close using the Frostbite 2.0 engine, and will be released this October. DICE will not be involved in the multiplayer this time around.
I'm a little bummed DICE won't be involved, but I'm eager to see what Danger Close can do with an entire game under their control. I'm also surprised to see the game being revealed in OXM, seeing as Sony had the sweet deal with EA before (with Medal of Honor: Frontline included in copies of Medal of Honor).
Either way, I know I'm eager to see more, which will hopefully happen in just a few short weeks at GDC.