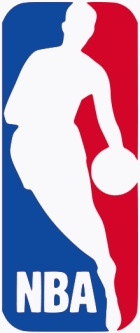 The great NBA Elite experiment is over. EA Sports has told G4TV that this year's NBA simulation game will resurrect the NBA Live name when it's released this Fall. Describing the game as an "all-new experience that captures the future of basketball," NBA Live 13 is both a rebirth for the fabled franchise and the culmination of an odyssey of errors for EA Sports.
Back in 2010, EA announced plans to completely revamp their basketball sim series. With a new style of play came a new name and the game, NBA Elite 11, was given an October release date. A week before it's release (and with some copies already shipped to stores), EA delayed the game until March 2011 to give it some more polish. But as the saying goes, EA couldn't polish NBA Elite 11 and the game was eventually canceled outright.
EA Sports didn't release a basketball sim at all in 2011, instead opting for the download-only NBA Live: On Fire Edition. So, needless to say, some big expectations are riding on NBA Live 13.