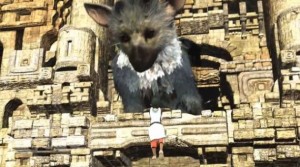 There has been a lot of talk about The Last Guardian – GameStop saying it was cancelled and Fumito Ueda leaving Sony Japan are two of the biggest things. But in an interview with Wired, Shuhei Yoshida shed some light on what's going on with the game.
Yoshida had a lot of good things to say about Ueda. "He's on top of the game and coming into the office. He could be the person who's in the office for the longest time. The difference is that he used to be a regular employee. But now we have a contract to define his role. It's a very special contribution and role that he plays and we agreed, let's make it more official, more special. That's the only difference."
In spite of the progress, it seems that things don't have the same momentum they had before. "But the progress is slow and sometimes the team has to go back and review things. There's a vision that we want to realize but it's very very tough and technical issue that the team is tackling and some plans have to be made to evaluate and go through the process. At one point the progress was great, so we talked about the timing of the launch in the past. But now it's making progress, but still not to the level — it's playable, but not to the point that we can talk about the timing of launch."
This is a bit discouraging, especially for those of us who definitely want to see the game released, like, next quarter (if not next week). That's definitely not happening. And it sounds like "sometime in 2012" is no longer a sure thing either. However, my favorite part of the interview with Yoshida was this:
Wired: I've heard that people from Sony Santa Monica have gone to Japan to work in tandem, collaborate with the Japan team on this game.

Yoshida: Did you read it on the internet?
Ha! Burn. No, but Sony Santa Monica really is helping with the development of The Last Guardian.