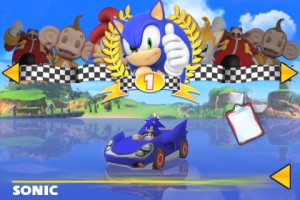 Get ready to rev your engines – there's a Sonic & Sega All-Stars Racing sequel in the mix for this holiday season.
According to Kotaku, there were some toys related to the game on display at this weekend's Toy Fair in New York. An attendant there confirmed that Sega was working on the sequel. New characters and vehicles will be revealed later in the year.
Does this mean there might be a 3D version for the 3DS and a whacky touchscreen version for the Vita? Maybe! Be sure to update your list to Santa!