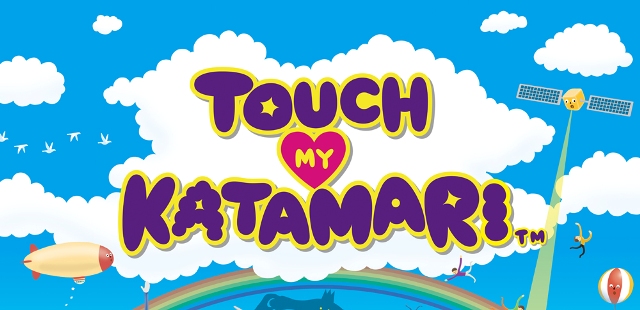 Sony has pushed out another Vita-centric update for the PlayStation Store, adding Touch My Katamari, Plants vs Zombies, Army Corps of Hell, Dynasty Warriors Next, and many, many more. A trio of free Augmented Reality titles were also added to the store. So if you've got a Vita, I recommend checking them out.
On the PS3 side of things, Sony has added two Full PS3 Games: 2K Czech's Mafia II and Starkiller's second adventure, Star Wars: The Force Unleashed II.
Hit the jump for the complete list of this week's new releases and be sure to visit the PlayStation Blog for details on all of this week's new game add-ons.
PS Vita Games
Augmented Reality: Cliff Diving (Free)
Take the plunge with daredevil Diver Dan and use your AR Play Cards to build a series of high diving boards wherever you are. Perform elaborate dives and try to splash down safely to help Dan earn prize money as a handsome reward!
Augmented Reality: Table Soccer (Free)
Use your AR Play Cards to create your own soccer stadium and enjoy this beautiful game on any flat surface. Take on friends via Ad Hoc Mode and compete in exhibition matches and table top tournaments.
Augmented Reality: Fireworks (Free)
Light up the sky with a spectacular firework display. Detonate fireworks and perform explosive combos to earn special bonuses and work your way up the Fireworks online leaderboard.
Hustle Kings ($9.99)
Hustle your way to the top of the global leader boards in this beautifully chic, yet minimalist pool setting. Control every move with intuitive front and rear touch interface and keep the game moving with quick push notifications.
Ben 10: Galactic Racing ($29.99)
Ben 10: Galactic Racing, the first and only kart racing game based on the hit Ben 10 TV series on Cartoon Network, features Ben and his alien heroes competing in an over-the-top, galactic grand prix race in over 25 exhilarating tracks!
Shinobido 2: Revenge of Zen ($34.99)
Decimate your enemies under the cover of darkness. The Shinobido series is back with unprecedented stealth action. Use devastating ninja skills, grapple hook, and other tools to freely explore and carry out your missions.
Touch My Katamari ($24.99)
Roll everything from tiny ants to skyscrapers in this exhilarating "Shape-changing and Ball rolling" title. Change the ball's shape with the flip of your fingers, expand the ball on a vast space or squeeze into gaps.
Plants vs Zombies ($14.99)
The zombies are coming to the PlayStation Vita system! With both touchscreen and SixAxis Motion Sensor support, Plants vs Zombies on the PS Vita includes 50 zombie-zapping adventure levels, 5 original game modes, 43 trophies to collect and lets players create their own zombies with Zombatar.
Army Corps of Hell ($39.99)
Army Corps of Hell brings a new level of vicious combat, dark humor and lightning-quick action to the PlayStation Vita handheld entertainment system. As the King of Hell you control an army of goblin soldiers with various classes and abilities to defeat a host of enemies in order to reclaim your throne.
Dynasty Warriors Next ($34.99)
Experience a new type of Dynasty Warriors action created from a blend of the characteristic Warriors style simple controls with new intuitive controls made possible through the functions of the PS Vita system.
Tales from Space: Mutant Blobs Attack ($7.99)
Tales from Space: Mutant Blobs Attack is a side-scrolling puzzle-platformer about a hungry mutant Blob that escapes into the world and starts eating everything around him. Use touch and the motion sensor function combined with traditional analog stick controls to defeat and consume the pathetic humans.
PS3 Full Games
Mafia II ($19.99)
Vito Scaletta has started to make a name for himself on the streets of Empire Bay as someone who can be trusted to get a job done. Together with his buddy Joe, he is working to prove himself to the Mafia, quickly escalating up the family ladder with crimes of larger reward, status and consequence.
Star Wars: The Force Unleashed II ($19.99)
Betrayed by Darth Vader for the last time, Starkiller has escaped and faces a new journey to find his true identity. Unleash fury – wield dual lightsabers and new force powers to crush your enemies. Unleash truth – sequel to the award-winning story, continue the epic Star Wars saga.
PS2 Classics
Full Spectrum Warrior: Ten Hammers ($9.99)