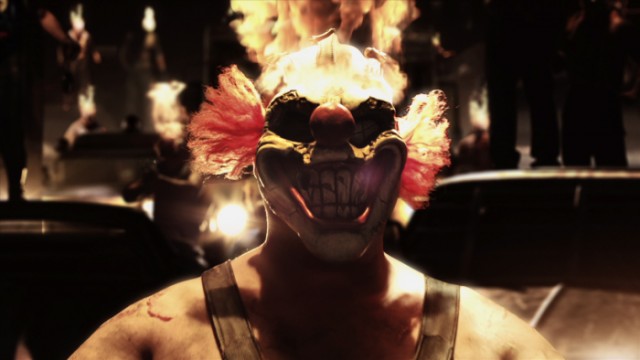 Since I'm catching you as you're coming up for air from playing the new Twisted Metal, I'll give you some good news – Sony has made a deal with Brian Taylor to make a live-action movie based on the game.
According to Deadline:
Like the game, the film will revolve around an underground event that pits a number of combatants in a fight to the death. They are outfitted in armored weaponized cars that are pimped out with heavy weaponry that includes missiles and machine guns. Some drop mines or launch electrical charges. The proprietor of the race is Calypso, a string-puller dedicating to examining the human condition, such as what makes a peaceful man violent, what terrifies a violent man and who will make a Faustian bargain in which they risk their lives. The sole survivor will get any wish granted.
I'm torn here – while there's a lot of potential here for an awesome movie, they've signed on the guy who is responsible for the Ghost Rider and Crank movies. It's hard to tell if this is a good thing or a bad thing.