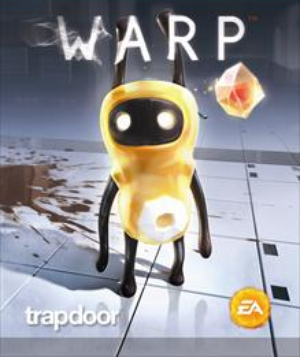 The 2012 Xbox Live Arcade House Party begins today with the release of Trapdoor's adorable (and adorably bloody) puzzle-platformer Warp:
Warp is a puzzle based stealth action game where gamers play as Zero, a loveable yet lethal, little orange alien with a big score to settle. Abducted by a villainous General from his home world and taken to an underwater research facility, Zero must plan his ultimate escape by relying on his arsenal of special abilities.
Warp is available to download for 800 Microsoft Points ($10).