60 players faceoff in NHL 13 cover vote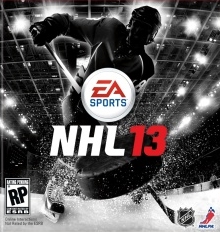 It worked for one sport, so why not another?
EA Sports has caught cover vote fever and the only cure is another tournament… this time to determine the cover athlete of NHL 13. Like the Madden NFL 13 vote, two players from each team (for a total of 60) will compete in a play-in round. Because of the odd number of teams in each conference, EA will choose two losing players to advance as wild cards.
Voting for the play-in round begins today at covervote.NHL.com and continues through April 11 (coincidentally, the first day of the NHL playoffs). After the completion of the tournament, the NHL 13 cover athlete will be revealed at the 2012 NHL Awards on June 20. The game itself will follow with a PS3 and Xbox 360 release in September.
Since there's no cover curse to go along with the NHL 13 cover, I'd assume players want to win this tournament. And just who'll be competing? Hit the jump for the play-in round matchups.
Eastern Conference
Bruins: Tuukka Rask vs. Tyler Seguin
Canadiens: P.K. Subban vs. Tomas Plekanec
Capitals: John Carlson vs. Brooks Laich
Devils: Ilya Kovalchuk vs. Adam Larsson
Flyers: Claude Giroux vs. Scott Hartnell
Hurricanes: Eric Staal vs. Jeff Skinner
Islanders: John Tavares vs. Michael Grabner
Jets: Evander Kane vs. Andrew Ladd
Lightning: Steven Stamkos vs. Victor Hedman
Maple Leafs: Phil Kessel vs. Tyler Bozak
Panthers: Stephen Weiss vs. Tomas Fleischmann
Penguins: Evgeni Malkin vs. Marc-Andre Fleury
Rangers: Henrik Lundqvist vs. Brad Richards
Sabres: Derek Roy vs. Thomas Vanek
Senators: Erik Karlsson vs. Jason Spezza
Western Conference
Avalanche: Matt Duchene vs. Gabriel Landeskog
Blackhawks: Patrick Sharp vs. Duncan Keith
Blue Jackets: R.J. Umberger vs. Ryan Johansen
Blues: T.J. Oshie vs. David Perron
Canucks: Henrik Sedin vs. Alex Burrows
Coyotes: Shane Doan vs. Keith Yandle
Ducks: Corey Perry vs. Jonas Hiller
Flames: Mikael Backlund vs. Matt Stajan
Kings: Anze Kopitar vs. Drew Doughty
Oilers: Jordan Eberle vs. Taylor Hall
Predators: David Legwand vs. Pekka Rinne
Red Wings: Pavel Datsyuk vs. Jimmy Howard
Sharks: Logan Couture vs. Brent Burns
Stars: Loui Eriksson vs. Jamie Benn
Wild: Mikko Koivu vs. Niklas Backstrom
It's Dangerous To Go Alone! Read This.
A Commenter Is You!