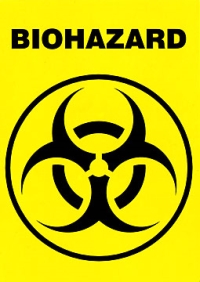 US House Representatives Joe Baca (California) and Frank Wolf (Virginia) have introduced a new bill that would add a cigarette-like warning label to nearly video game on the shelves. Baca tried to introduce similar legislation in 2009.
"The Violence in Video Games Labeling Act" would seek to add a warning label to every game rated Everyone, Everyone 10+, Teen, and Mature. The only titles that wouldn't require the label are those that receive an Early Childhood rating. Early Childhood-rated titles are typically educational games designed for children under three.
The kicker is the wording of the label: "WARNING: Exposure to violent video games has been linked to aggressive behavior." Far be it from me to question the intelligence of our elected officials, but that particular "fact" has been debunked over and over and over again.
But rather than hurl insults at Rep. Baca and Rep. Wolf, the Entertainment Consumers Association is asking gamers to contact their congressmen and let them know that this bill is "misinformed" and "unconstitutional." All you have to do is visit their site at action.TheECA.com and fill out a short form.
Even though the name-calling would be more fun.
[Source: The Hill]