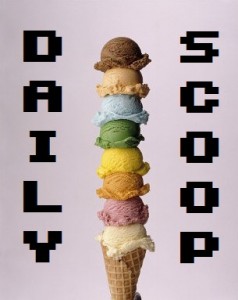 Whew! I have had a busy day so far. I got my license renewed, had a meeting, went to the doctor, picked up a board game, and baked. I. Am. AMAZING!
You know what else is amazing? Amazon's Deal of the Day in video games, which is Activision's Call of Duty: Modern Warfare 3. It's on sale today for $39.99 for both the PlayStation 3 and Xbox 360. That's a good scoop!
Just one video game shirt today, but it's an epic mashup!
This is Ript Apparel's "Good vs. Evil," and it's an artist collaboration to celebrate their 1,000th shirt design!

It's a LOT of good guys and bad guys, and the diagram below it details which artist did which piece. The full list is over at their site!