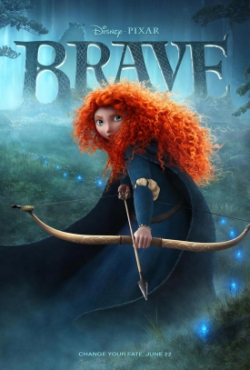 Pixar's next movie, Brave, opens on June 22. As you'd expect for one of the Summer's biggest blockbusters, it'll receive a tie-in game published by Disney Interactive.
Brave will be available for the DS, PC, PS3, Wii, and Xbox 360 sometime this Summer (probably in early June). The game asks players to "run, jump and battle their way through the rugged landscape of mythical and mysterious Scotland" as the movie's main character, Merida:
A third person action-adventure, Brave: The Video Game expands the tale beyond the movie's storyline. Gamers can play as Merida, an expert archer and heroine, and in the console versions, players can also play as other entertaining characters from the film. In addition, they will be able to go on quests through a magical world and solve puzzles to uncover secrets.
If that doesn't convince you to give Brave a shot, how about this: the PC, PS3, Wii, and Xbox 360 versions will include a Bear Mode where you, yes, play as a bear.