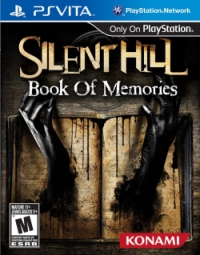 As you may have noticed from the latest new release report, Konami's Silent Hill: Book of Memories will be a no-show on store shelves this week. A representative for the publisher confirmed the delay to Ripten:
Unfortunately Book of Memories has been delayed. Stay tuned for a more formal announcement.
Many online retailers, including Amazon and GameFly, have given the game a placeholder date of May 31 (which is a Thursday, definitely meaning its not the real release date). So don't expect to see Silent Hill: Book of Memories for a while.