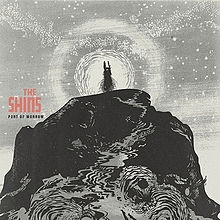 Nintendo recently announced they are teaming up with top musical acts to provide new music videos in 3D for users of its free Nintendo Video service on the 3DS.
Available for download now are "The Rifle's Spiral" from The Shins' new album Port of Morrow, "Sabotage" from Wale, and "So Good" from B.o.B. Additional 3D videos that will be available soon are "Skyscrapers" from OK Go, "Breakn' a Sweat" from Skrillex, "Underneath the Sycamore" from Death Cab for Cutie, and "Save World Get Girl" from I Fight Dragons.
All 3DS owners have to do to get these awesome videos is connect their 3DS to the Internet and download the Nintendo Video application. The music videos that are currently available will download automatically!