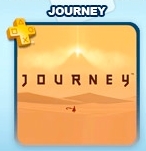 Sony unleashed another packed PlayStation Store update yesterday, but the biggest prize is reserved for PlayStation Plus subscribers. If you plunked down the extra cash to become an elite PS3 owner, you'll receive early access to thatgamecompany's Journey. Sweet!
Us mere mortals merely have to choose between the adorable RC cars of MotorStorm RC (PSN and Vita versions); Zipper's Vita debut, Unit 13; the baseball sim, MLB 12: The Show; and a whole lot more.
Hit the jump for a full rundown of this week's new releases and be sure to visit the PlayStation Blog for details on this week's game add-ons.
And don't forget, MotorStorm RC for the Vita is a free download for a limited time. Double sweet!
PSN Games
MotorStorm RC ($9.99)
Take a test drive around some of the rescaled tracks from the MotorStorm RC Festival and get a taste of the high-speed action with four events and four remote control vehicles to choose from.
Start the Party! Save the World ($29.99)
Your PlayStation Move motion controller is about to turn into some of the craziest gadgets imaginable in Start the Party! Save the World on the PlayStation 3 system. From the depths of the ocean to skyscraper rooftops, Dr. Terrible is wreaking havoc.
PS3 Full Games
Tom Clancy'S H.A.W.X. 2 ($19.99)
In Tom Clancy's H.A.W.X. 2, you will master every nuance of the world's finest combat aircraft. Slip into enemy territory undetected, deliver a crippling blow and escape before anyone can summon a response.
PS Vita Games
MotorStorm RC (Free)
Get ready for MotorStorm mayhem on a whole new scale. Collect and customize your remote controlled cars, compete in high-speed events in classic MotorStorm locations and challenge your friends on PS3 and PS Vita. By purchasing this download you'll have access to this product on both PS3 and PS Vita.
MLB 12: The Show ($34.99)
MLB 12: The Show is the latest release in a franchise has been the highest rated sports video game for the past 4 years. The Show enables its fans to immerse themselves in exhilarating baseball moments by delivering true-to-life gameplay, authentic franchise and season modes.
Lego Harry Potter: Years 5-7 ($39.99)
The Battle is Building! Based on the last three Harry Potter books and final four films, Lego Harry Potter: Years 5-7 takes players through Harry Potter's heroic adventures in the Muggle and wizarding worlds.
Unit 13 ($35.99)
Jump into the action with Unit 13 for PlayStation Vita and conquer 36 tactical missions and 9 high value target battles as you help take down global terror networks and earn your place in the military elite.
Downloadable PSP Games
Major League Baseball 2K12 ($19.99)
The longest running Major League Baseball franchise returns to the virtual diamond with MLB 2K12 from 2K Sports. Featuring advanced pitching & hitting controls, detailed player tendencies & scouting reports, and immersive game modes for any level of fan, MLB 2K12 is the only game you'll need this season.
Susume Tactics ($4.99)
Save the earth from mystery species who attack and destroy cities in the earth. Beating them up to save the earth! Susume Tactics brings you new experience of Strategic Puzzle Game. It is simple, but still learnable so that you can play it again and again!