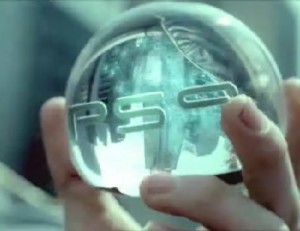 Kotaku has published a detailed report on rumored specs for the PlayStation 4 that they say comes "from a reliable source who is not authorized to talk publicly about next-gen hardware."
According to their source, the PS4 is currently codenamed Orbis, and sure enough, there's an Orbis placeholder page at the Sony Computer Entertainment Developer Network (ps4.scedev.net results in a loading error). Alright, I'm sold. But then Kotaku posits that Orbis may be the final name of the system, especially due to it's connection to the Latin phrase "Orbis Vita," or Circle of Life.
Whatever it's called, the system is said to make use of an AMD x64 CPU and the AMD Southern Islands GPU. The Southern Islands GPU platform is AMD's newest chipset and includes the Radeon HD 7700 series, 7800 series, and 7900 series. This kind of power will be used to display stereoscopic 3D games in full 1080p and standard games at resolutions beyond 1080p.
So far, so good, right? Here's where it gets tricky. Kotaku's source is also claiming that PS3 backwards compatibility will not be present in the Orbis and that all games must be tied to a PSN account, essentially giving all games an "online pass" requirement. What that means is that any used game purchases will have to be reauthenticated on the new owner's system… for a small fee, of course. Boo! Boo!
Obviously, all of this information is still unofficial and may prove inaccurate when the Orbis is launched. And according to their source, Kotaku believes the system will be available in 2013.